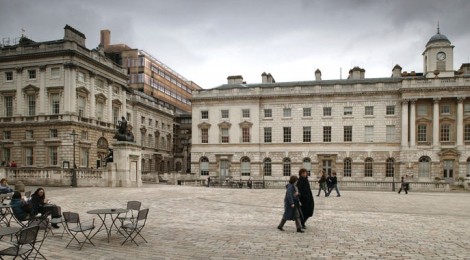 Old buildings – new life
by Tim Leach
The richness and diversity of our towns and cities create a visually stimulating, culturally rich sense of place, providing continuity and stability in a fast changing world. The juxtaposition of buildings and spaces of all ages, styles and character makes a significant contribution in creating these unique places.
Whilst a small percentage of these buildings and environments are recognised for their significance and protected through statutory legislation the substantive number are of more modest qualities, designed for a particular purpose and constructed using the technologies of the time. The scale of this environment, the number of individual buildings and broad range of building types ensures that the majority of these buildings will remain standing for many years to come. Redevelopment provides only limited possibilities in addressing the future viability of our built environment.
Utilising the economic, environmental and social investment that the existing built environment represents is the challenge for this and future generations. Providing a new vision for the role old buildings – historic or from the 20th century – play in providing high quality, sustainable environments for communities, commerce and culture is crucial in delivering specific targets for carbon reduction and in meeting the broader challenges of the sustainability agenda.
Each hamlet or village or town should be a place, its own place. This is not a matter of fake historicism or artsy-craftsy architecture. It is a matter of respect for things existing, subtle patterns of place woven from vistas and street widths and the siting and colour and scale of stores, houses, and trees. Robert Riley
Unlocking latent potential…
Old buildings and spaces, imaginatively reused, have a unique character, combining the convenience of the present with the qualities of the past. These buildings enjoy the added value generated by their special sense of place. Spatial qualities, structure and materials, combined with historic associations create an environment which is neither better nor worse than new development – but uniquely different. New interventions within existing buildings generate a sense of change, an injection of new life into the old. A creative adaptation transforms any perception that these existing buildings are tired, unsuitable for current use and serve no future purpose. Creating exciting and attractive spaces and enhancing efficiency and flexibility unlock the latent value – environmental, economic and social – embodied within a building's structure.
Facilitating regeneration…
Reusing old buildings provides a catalyst for wider urban regeneration, with the impact of change often extending beyond the footprint of any single building. New, outward facing activities engage with the immediate setting, animate the public realm and contribute positively to a building's broader context. Creative adaptation generates users and visitor attractions, facilitates development of adjacent buildings and spaces, and provides the seed for wider, sustainable regeneration. The scale of an individual building, built estate or urban quarter often necessitates phased regeneration. A masterplan provides the development framework to guide this regeneration, mapping sequential improvements to deliver an overall vision whilst achieving viable, beneficial use with each phase.
Creating value…
Old buildings and spaces generate romantic sympathies; sound and sustained use secures their long term future. Adaptive reuse ensures a building meets the needs of new and future occupiers. Interventions, however, need to be measured to secure long term financial sustainability whilst ensuring a building's intrinsic qualities are retained. Balancing the scale of change and its corresponding value is crucial in identifying appropriate, beneficial use. New use may require only limited adaptation or necessitate radical reordering. Understanding the qualities of an existing building and its capacity to accommodate change – what is, or is not, viable – is critical in managing this balance.
Enhancing space…
With many alterations undertaken over time, old buildings and estates often lack a sense of cohesion, organisational clarity and spatial efficiency. Owners are often unable to recognise an old building's potential, seeing only the inconveniences created by organic, incremental growth and its negative
impact on the quality and efficiency of space. Creative adaptation generates a significant increase in the quality and quantum of space, together with enhancements in current and future efficiency, flexibility and adaptability.
Rationalising existing space, its use, arrangement and servicing through creative adaptation, measured removal and selective extension maximises a building's utilisation and efficiency. Identifying the opportunities for creating new space through more extensive development assists in securing the overall potential and viability of these buildings.
Engineering sustainable environments…
Integrating lean, clean and green strategies in old buildings to reduce energy consumption, generate energy efficiently and utilise renewable energy requires creative solutions that respond to their specific attributes, construction, materials, spatial characteristics and embodied energy.
The intrinsic qualities of existing buildings and corresponding opportunities need to be understood and creatively exploited to meet evolving standards in energy consumption and carbon reduction for overall sustainability. Achieving high levels of environmental effectiveness and successfully integrating services within existing buildings requires highly creative and, often bespoke, design solutions.
Creative adaptation breathes new life into old buildings, creating inspiring, functional and sustainable places to meet the challenging demands of existing and new use.