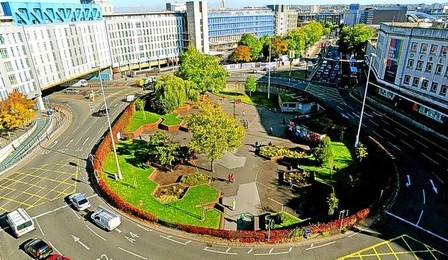 An attractive external environment
With many cities becoming overwhelmed with the monotony of concrete buildings, there is no better time to rejuvenate existing areas making them attractive spaces for people. Take Bristol, for example, the European Green Capital for 2015. Like many cities, an over burden of concrete and brickwork can make for a very dull existence. However, since leaving the city after completing my Bachelors degree I have realised that compared to other cities, Bristol is an amazing place full of hidden gems and green spaces.
People I know who work in the centre often leave the office at lunch time for a stroll around one of the many green spaces around the city such as; Brandon Hill near Clifton, College Green on Park Street and Castle Park in the city centre, not to mention the several other green spaces outside the centre which they frequent during evenings and weekends (me included when I lived there). Each space within the centre is easily accessible from offices around the city for people to congregate for lunch or to get some exercise away from the office. Like many people, I believe that getting fresh air away from the heat and buzz of the city is important not only for my physical health but also for my mental health – even if it is just an hour at lunch.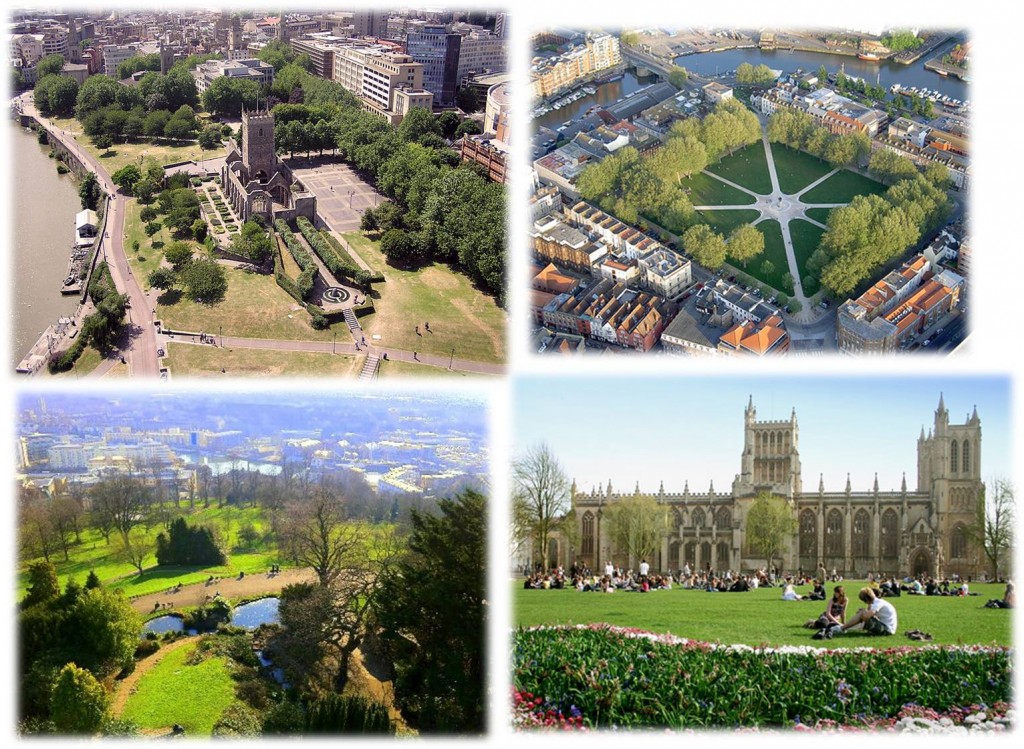 According to a new report by Royal Institute of British Architects (RIBA) (available here) there is a direct link between the amount of green space in England's major cities and how many citizens suffer diabetes and obesity. The review looked at the nine most populated cities in England – Birmingham, Bristol, Leeds, Liverpool, London, Manchester (which is where I now live and work), Newcastle, Nottingham and Sheffield. The report found that despite Bristol being heavily populated, it was found to have lowest number of adults with diabetes and obese children.Similarly, a recent report (available here) indicated that access to good quality urban parks was beneficial to public health.
Like many other cities, Bristol has areas that are considered unsavoury and are often avoided due to the nature of what goes on in that area. An example of such a place is the 'Bearpit' subway at St James Barton Roundabout in Bristol, which links Stokes Croft and Broadmead in the city centre
For me, this subway was a key connection between the town centre and the road which leads to where I lived in St. Andrews – an area with a small park situated in the centre of the community. Whilst I always walked through this subway I often felt uneasy especially as it got dark as all sorts of people lurked in the corners asking for money among other things. Even so, this still occurred in the daylight as I found out one time when in one area a local busker would be playing his (very) amateur renditions of songs by the Arctic Monkey's (although, I am still not sure if they actually were) while in another area a group of alcoholics would congregate to share their alcohol and their thoughts of passers-by.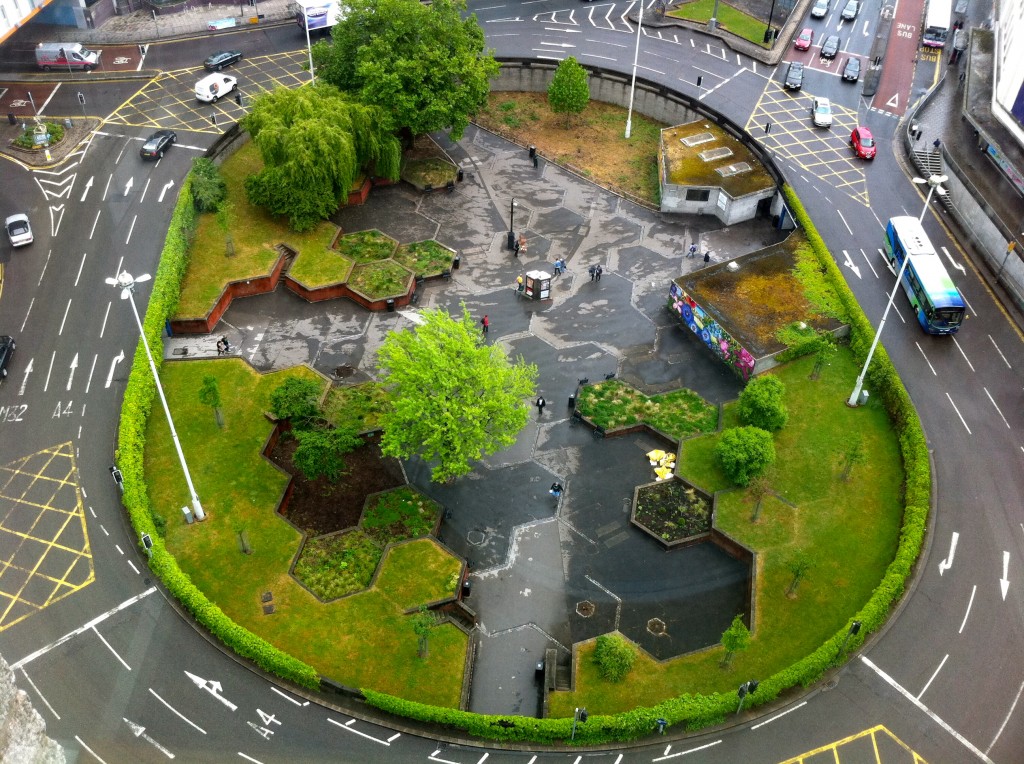 As many people have realised, the bearpit makes for an excellent area to rejuvenate for a more attractive outdoor space in the centre of the city and enable it to become an area people make an effort to go to rather than avoid. Initial plans were given the go-ahead by Bristol City Council in early 2012 following a campaign by the The Bearpit Improvement Group who wanted to fill in subway tunnels and raise road crossings to street level. Construction was set to begin in 2013 and began with the instalment of a 12ft (3.5m) bear sculpture in May. The bear, nicknamed Ursa, has been created by local artist Jamie Gillman and took 10 months to create, it is made from metal and wood, and designed to withstand all weathers.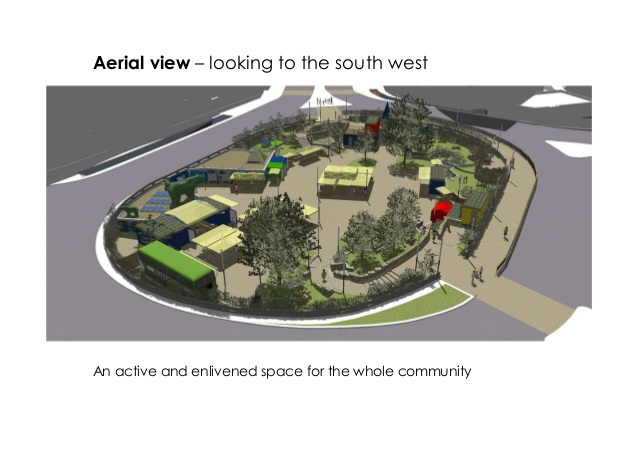 Already a month into 2014, the one million pound council funded project has officially begun and will be completed later this year (around summer time). The development will be completed in stages in order to limit city disruption.  A full description of the project can be found here.
Hopefully, when the project is complete it will provide an excellent open green space for people to safely enjoy within the city. I very much look forward to journeying back to my favourite city and seeing the transformation for myself and to enjoy all of what Bristol has to offer.